If you are lucky enough to be the proud pet parent of the high-energy, well-rounded sporting dog known as the German shorthaired Pointer, or GSP, congratulations! GSPs are a highly sought after dog breed due to their versatility as a sporting dog AND family companion. GSPs have a wide variety of interests (as well as moods!).  So you might be wondering what are the best toys for German shorthaired pointers?
The best toys for German Shorthaired pointers are toys that are strong, durable and can hold your dog's attention. The German shorthaired pointer is a very intelligent and high-energy dog. It is important to provide toys that keep their brains working and bodies moving. Providing a diverse array of toys and other activities to entertain them is crucial to their happiness and yours.
This article will give you insights into the German shorthaired pointer's personality and which toys are best for engaging their ever-evolving interests.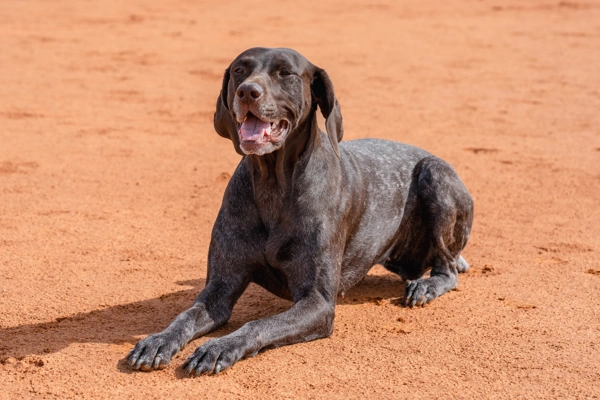 Ways to Entertain a German Shorthaired Pointer
The German shorthaired pointer is very intelligent and loves to figure things out. It is important to keep these dogs mentally and physically stimulated for them to be as happy and healthy as possible. The best way to entertain this breed of dog is to take them with you when you are going for a run or walk.
Here are some additional suggestions:
Take them to a body of water as often as possible; they LOVE to swim.
Provide fun toys that require them to work for a treat is another way of entertaining them.
Agility courses are also an excellent way to get out all the excess energy that these dogs have. Reorganizing the course frequently will keep them from getting bored and losing interest.
Now that we've learned a little more about the GSP breed, here are…
The Best Toys for a German Shorthaired Pointer
The following sections highlight the best types of toys to keep a German shorthaired pointer entertained and engaged.
Toys Good for Dogs and Puppies that are Aggressive Chewers
Puppies are notorious for chewing on inappropriate things. Keeping some of these toys on hand for your little chewers is a sure-fire way to save the corners of your furniture or your favorite pair of slippers.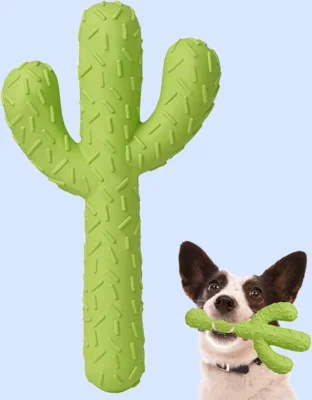 These chew toys are great for teething puppies or any aggressive chewer. They are made from durable material with plenty of texture to help keep your pup's teeth healthy and clean. This toy costs around $12.00. These MewaJump brand dog chew toys are an Amazon's Choice selection, so you know they are highly rated and customers are satisfied!

What you'll love about MewaJump dog toys:
Beneficial to your puppy's dental health. Keeps debris and plaque from building up.
Great for indoor and outdoor playtime.
These chew toys are a great way to keep your puppy entertained when they are left at home alone for any amount of time.
Toys come in a variety of colors and shapes to keep your puppy entertained for hours.
2. Arm & Hammer™ Super Treadz Dog Chew Toy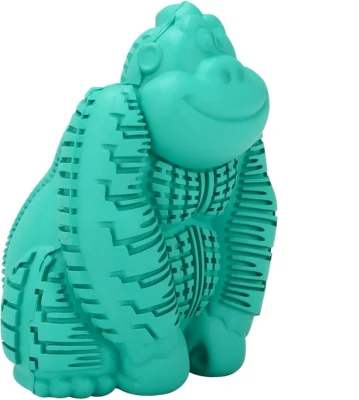 Many dog owners aren't aware that Arm & Hammer makes dog toys…and excellent ones at that! This is another great product for those aggressive chewers in your house.  This product has a fun design that provides hours of uninhibited chewing and costs around $8.00-$11.00
Toy benefits:
Arm & Hammer has infused baking soda into this chew toy to stimulate your dog's gums and keep a clean mouth and fresh breath.
Designed with chewing in mind. Various textures help reduce and remove tartar and plaque build-up.
This product is made from superbly strong, all-natural rubber to provide your chewers of all sizes with the distraction they need to stay away from chewing on inappropriate items.
This product is safe to put in the dishwasher if the occasion calls for it.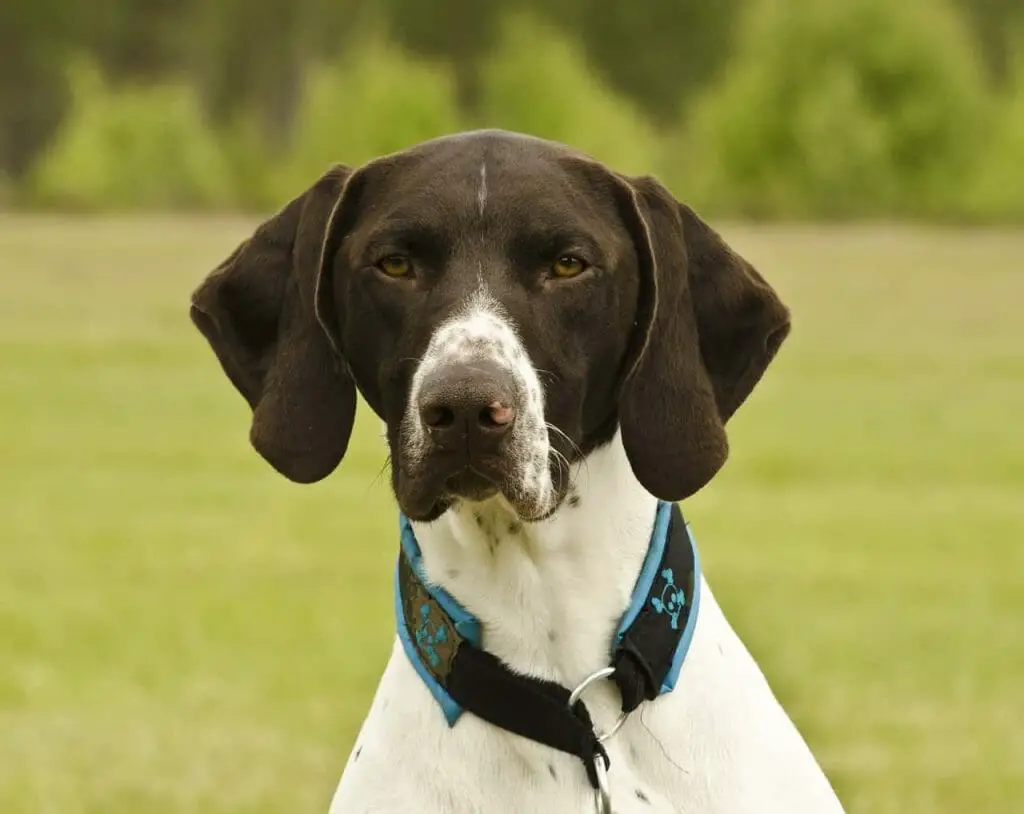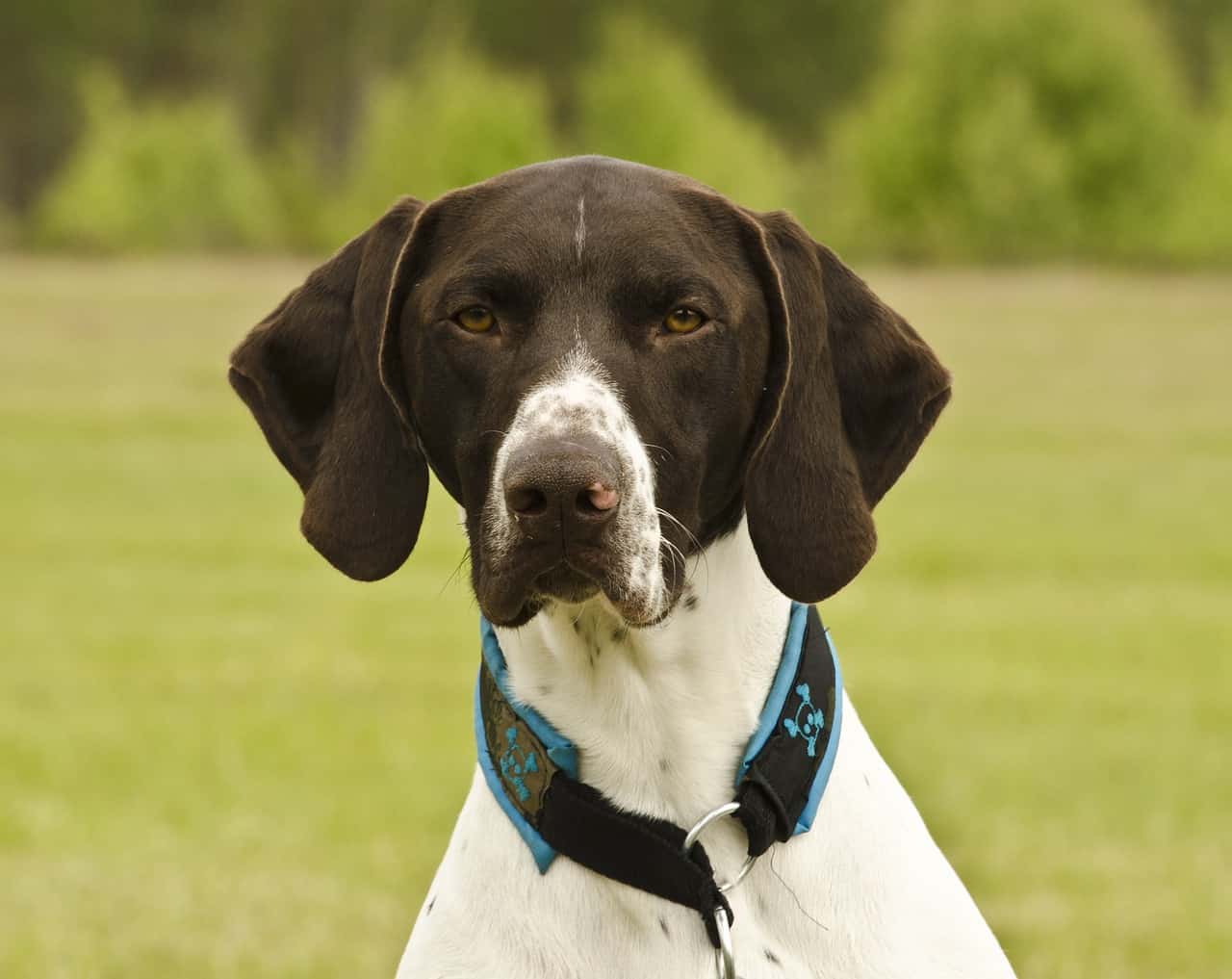 Didog™ Tug Toy for Dogs with Two Handles
Do you have a puppy or adult dog that loves to play tug of war? This is a fantastic toy for those tuggers around the house. You can plan on spending around $25.00 on this toy.
Pros of this toy:
DigDog is confident in its high-quality design and provides a 100% quality guarantee
Made with soft, firm material that is easy to clean
The easy-to-grab handles are made with nylon webbing to hold up to the strongest of tuggers
This product comes with two sturdy handles for training purposes and backyard play
EASTBLUE™ Indestructible Dog Chew Toy
This super-strong, natural rubber chew toy is perfect for anyone with a  teething puppy or aggressive chewer. Superior quality and design make this a great option for any dog's toy box. It costs around $10.00.
Toy benefits:
Ease your mind, this product is made from 100% all-natural rubber and is non-toxic, so it is safe for your aggressive chewers.
This product has a fun shape and design and bounces to allow for an added element of fun when playing.
This product is designed to keep your dog's mouth healthy by adding textures that remove tartar and plaque build-up.
This toy helps appease the need for chewing on the wrong household items; it promotes good chewing habits and keeps dogs entertained for hours.
This 13″ bone-shaped chew toy is a fantastic way to keep your dogs entertained. This product is perfect for aggressive chewers and tuggers and costs around $16.00.
Pros for this toy:
Not only an effective chew toy, but it is also great for playing tug-of-war.
Super durable product that holds up to hours of chewing and tugging.
This durable chew toy is made from high-quality, non-toxic materials and is appropriate for dogs weighing up to 45 pounds.
This product is effective for maintaining a dog's good dental health by removing tartar and plaque build-up.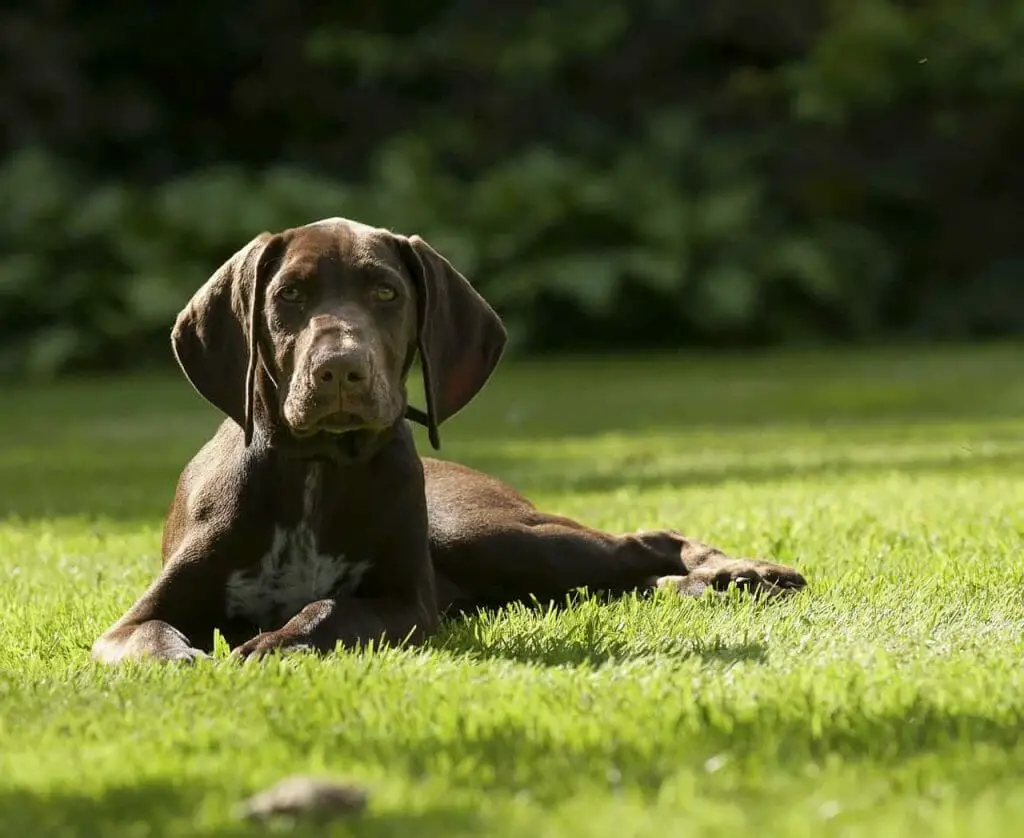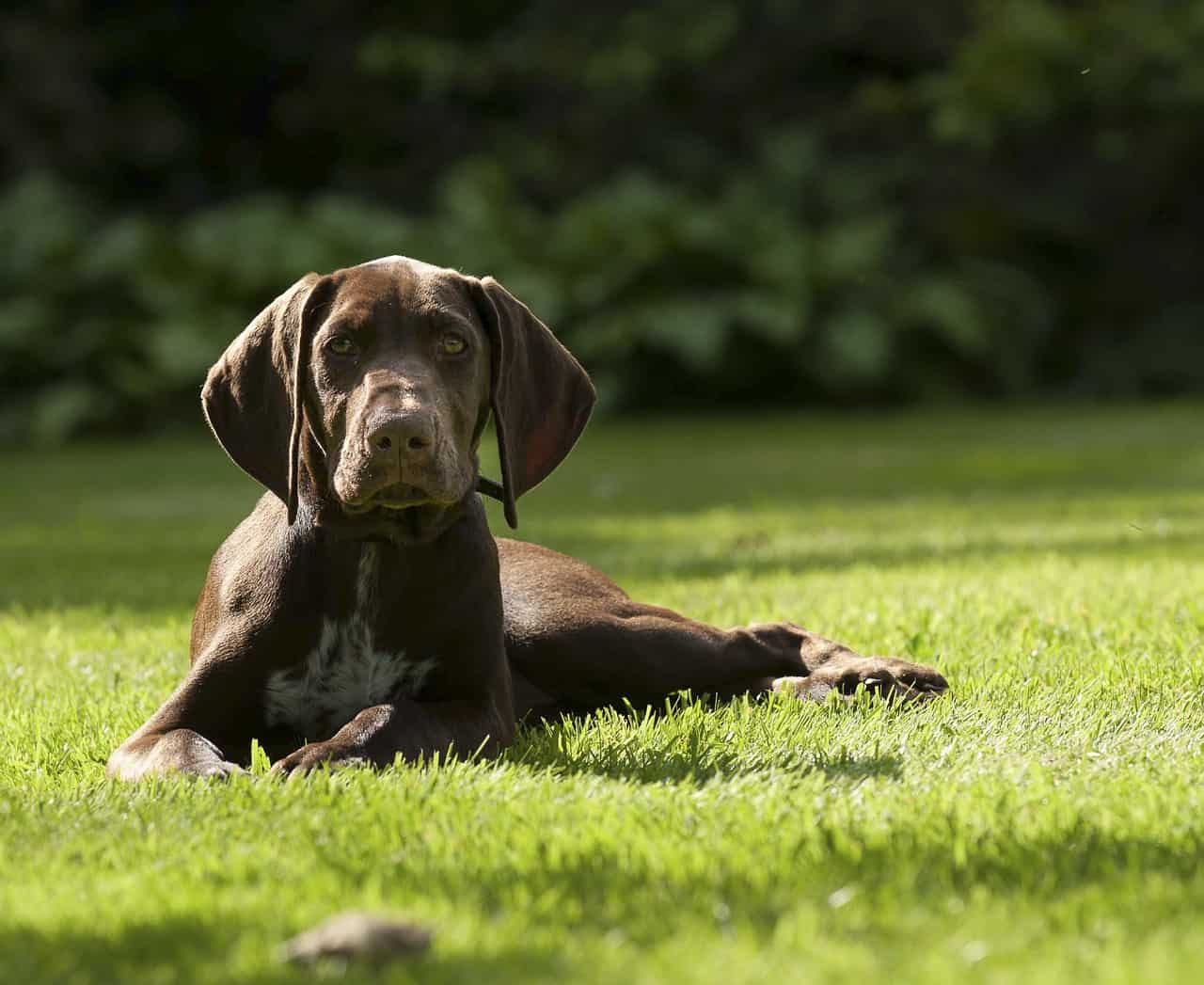 Outward Hound Interactive Training Dog Toy
Get your puppy thinking with this awesome beginner's interactive training toy. Your puppy will be thoroughly entertained while building skills that they will need as they grow older. This toy costs around $12.00.
This game will help to train your puppy for more advanced games and tasks as they grow older
Provides a great challenge and is good for any size or breed of dog
This interactive puzzle game for dogs has nine compartments for hiding treats to keep teaching your dog how to solve a problem
This product is great for preventing boredom in your dog and is made with non-toxic materials that are safe for your dog to chew on and easy to clean
These antlers are great for puppies and dogs of all ages. A great, all-natural way to keep your aggressive chewers entertained. These cost around $40.00.
Here are some of the toy's benefits:
Antlers are also a healthy treat for your dogs as they contain important vitamins and nutrients that your dogs need to stay in their best shape.
Antlers provide a long-lasting chew treat that is all-natural and keep puppies and dogs of all ages entertained for hours.
Contains no preservatives
Great way to train your dogs for shed hunting
These antlers are from deer that are native to the United States.
VAVO Paw™ Indestructible Squeaky Chew Dog Training Toy
This ball is nearly indestructible. This durable natural rubber ball is a great choice for active puppies and aggressive chewers and costs around $12.00.
Toy benefits:
The fun textured design allows the dog to grab and grip the ball while playing and chewing on it.
This ball also offers the benefit of better dental health with its textures designed for removing tartar and plaque build-up.
This ball has a squeaker that helps activate your puppy's natural instincts for hunting.
This product is made from all-natural, non-toxic, eco-friendly materials and is safe for chewing.
Playing Around in the House Toys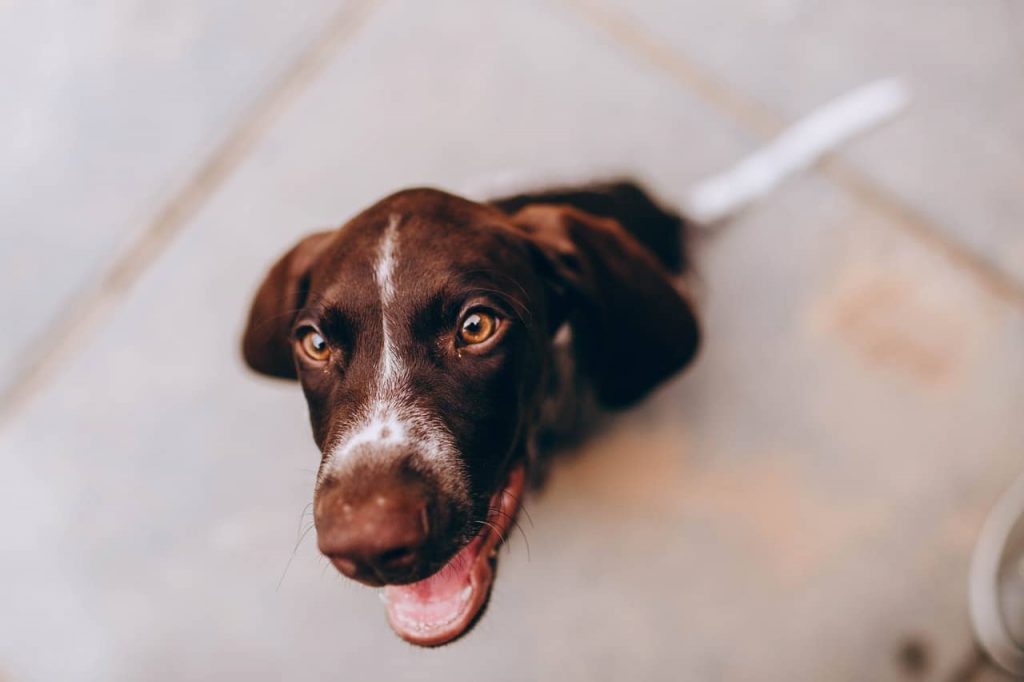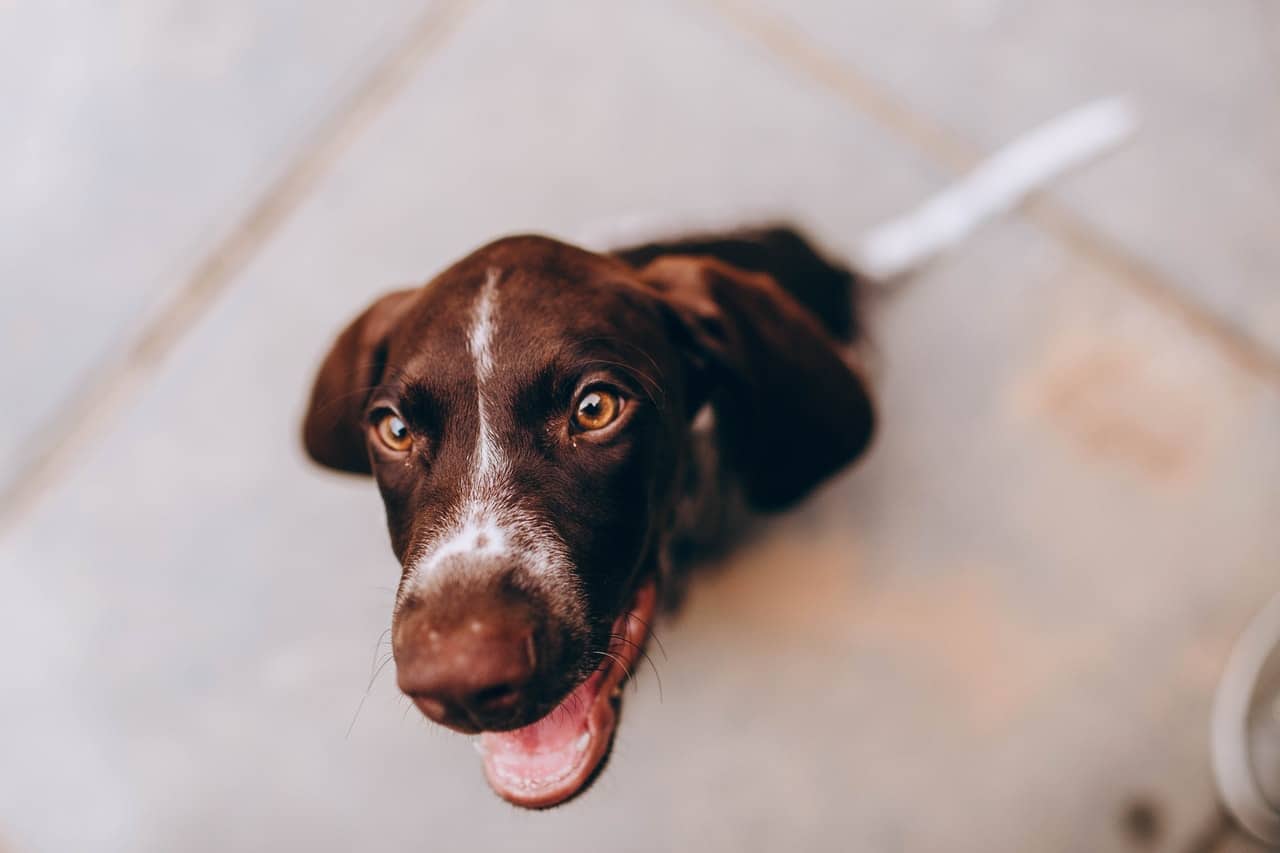 Keeping your German shorthaired pointer entertained while you are away from home is essential to their mental health and prevents your home from being ransacked by a bored or lonely dog.
The American Kennel Club promotes this chew toy as one of their favorites. This ball is great for dogs of all ages to chew on or for playing fetch. These toys cost around $15.00 for a pack of three.
Here are some of the benefits you'll find with this toy:
Fill the inside with your dog's favorite treats to keep them engaged and entertained for hours.
The addition of a squeaker adds an extra element of fun for your dog to enjoy.
The spiked texture helps to keep your dog's teeth clean and free of tartar and plaque build-up.
This ball bounces so it can be used for throwing and fetching and adds extra fun during playtime.
This product is made of thermoplastic rubber
Fulfill your dog's need for mental and physical stimuli with this popular chew toy. This chew toy keeps your dog healthy by providing mental and physical stimulation while it searches for a treat. This KONG costs around $20.00.
Here is more about this toy:
Keep your dogs happy and healthy by stimulating their mind and keeping them entertained for hours with this bouncy chew toy.
This product is made in the United States and comes highly recommended by veterinarians and trainers all over the world.
This toy is great for playing fetch. It has an unpredictable bouncing pattern that keeps dogs on their toes and adds an extra element of fun.
This toy is great for stuffing with your dog's favorite treats or peanut butter.  
Outward Hound™ Interactive Puzzle Game
If your dog is bored with the interactive beginner puzzle you got them, then this intermediate-level puzzle will surely catch their interest and keep them entertained. It costs around $20.00.
Some of the puzzle's pros include:
This product has a durable design with a non-slip base and is made to endure even the most aggressive chewers.
This product is made with non-toxic materials for your dog's safety.
This puzzle teaches your dog how to problem solve by moving multiple components.
This toy keeps your dog's mind from becoming bored and destructive while entertaining them for long periods of time. There are multiple ways to challenge your dog's mind with this interactive puzzle.
Pet Zone™ IQ Treat Ball – Slow Feeder/Dog Toy
This is a great product for dogs who tend to eat too fast. It slows them down and also keeps them entertained while they try to get the food out of the ball. This treat toy costs around $13.00.
Benefits of this toy include:
This ball is adjustable, so if your dog figures out the trick too quickly, you can adjust how the food comes out to provide more of a challenge for them.
This treat ball is user-friendly and easy to keep clean.
This treat ball provides lots of mental stimulation for your dog and keeps them from eating their food too fast.
VRTOP Dental Chew Toy for Aggressive Chewers
This is a multi-purpose toy that provides hours of fun for your high-energy, aggressive chewers while promoting good dental health. It costs around $14.00.
Some information about this toy include:
Not intended for small breed dogs
This chew toy is almost indestructible. It is designed with aggressive chewers in mind and is extremely durable.
This product is made from tear-resistant all-natural rubber, so it is safe for chewing. The head has a squeaker inside that keeps the dog's attention.
This product was designed with bristles that clean your dog's teeth and tongue while they play.
Wobble Wag Giggle™ Ball – Interactive Dog Toy
This is a super fun toy for dogs of all sizes and ages. It will keep your dog's attention with this unique interactive toy and costs around $12.00.
Here are some of the toy's pros:
This ball features six different places for your dog to pick up and run with it easily.
The lightest of touches will get this ball rolling and engage your dog with its fun sounds. There are no batteries required.
This product keeps your dog happy and healthy by keeping them moving and their minds engaged.
Great for playing inside or outside.
Toys for When it's Time to Run and Play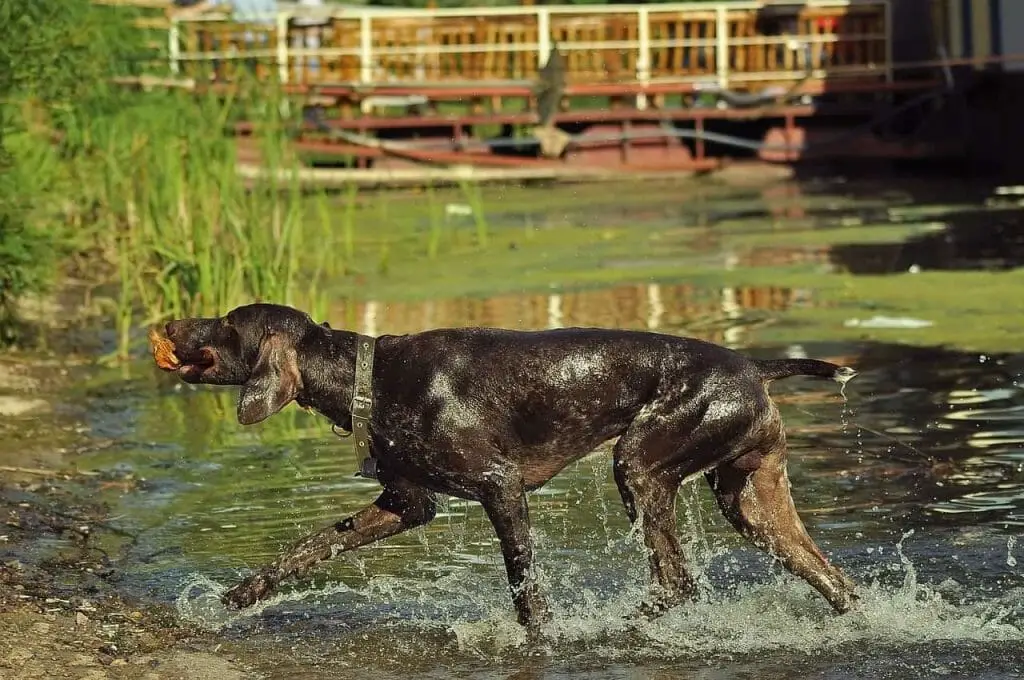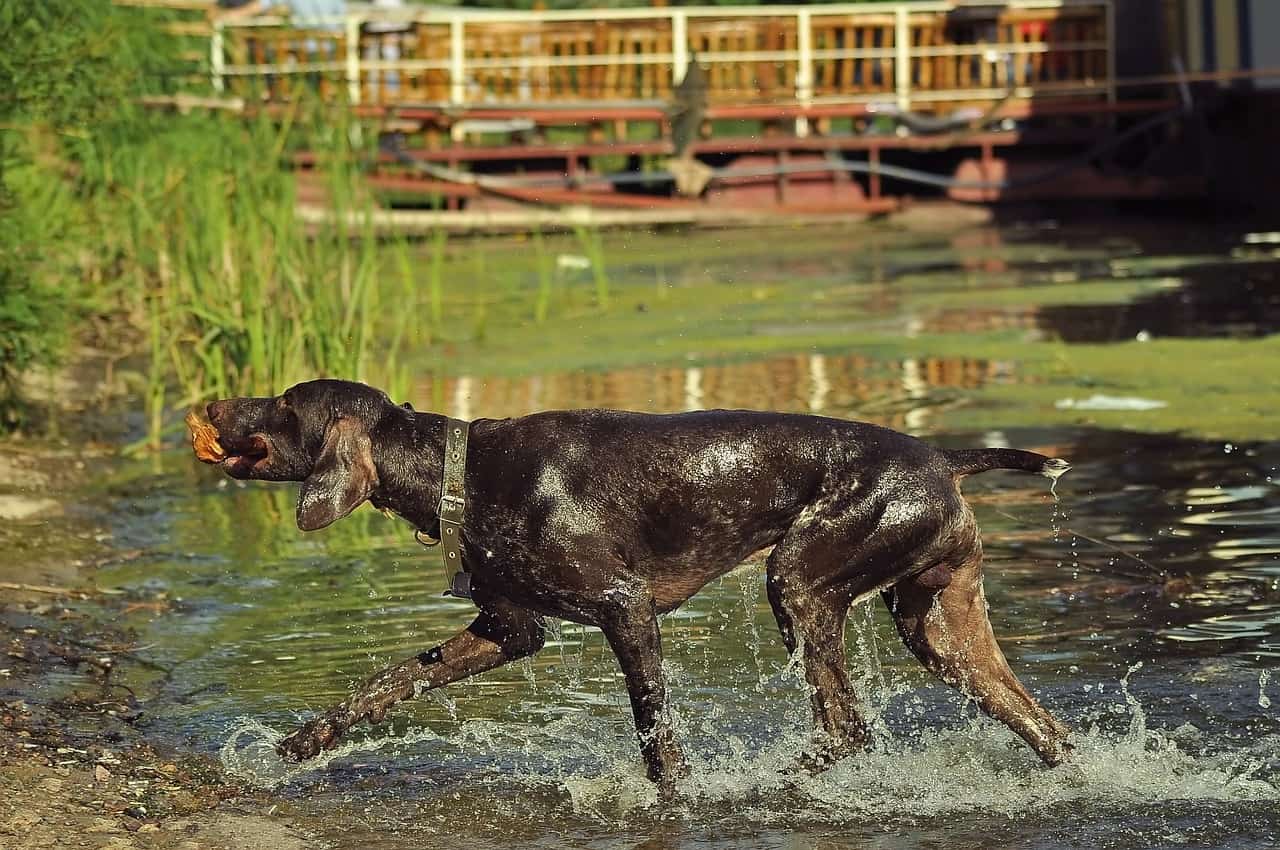 If your dog likes to chase a tennis ball, then it will really like this giant version. This oversized tennis ball is sure to bring a smile to everyone's face who sees it and provide plenty of entertainment for your rambunctious pooch. This toy costs around $14.00.
This product is made from rubber and felt materials
This product will need to be inflated upon arrival, and inflation needles are provided in the package.
This tennis ball is non-toxic and designed so that the felt does not get stuck in your dog's teeth.
ChuckIt™ Flying Squirrel Spinning Toy
For those dogs who love to play with a flying disc, this is a fun and super cute option that will keep everyone entertained. It costs around $8.00.
This product is made of light-weight material made to float on water, so don't be afraid to take it to the pool or lake.
This toy can be used with dogs of all ages.
This toy is designed to withstand chewing and tugging. It is shaped in a way that makes it easy for your dog to grab on the run.
Stay in shape while playing with your favorite four-legged friend. This handy ball launcher will keep you and your high-energy retriever entertained for hours at a time. This ball launcher costs around $12.00.
Here are some more benefits it offers:
This ball launcher allows you to throw farther and harder than you normally would, giving your dog more distance to run and get their excess energy out.
This product helps you to bond with your dog while providing training and entertainment.
This product is designed to launch an average-sized tennis ball.
FLYHANA™ Dog Soccer Ball with Grab Tabs
This soccer ball is designed especially with dogs in mind. Easy to throw and retrieve for dogs of all ages and sizes. It costs about $17.00.
Here's some more of the soccer ball's functionality:
Convenient tabs make it easy for you and your dog to grab this ball and keep playing.
Made from unique, non-toxic materials that are designed not to puncture and explode when a dog bites into it
This ball is perfect for playing on dry land or in the water.
This product is not inflated when delivered but comes with the necessary needles to do so.
Franklin Pet™ Automatic Tennis Ball Launcher
If your arm is getting tired from all the ball throwing you have to do for your high-energy pooch, then this is the product for you! No more sore arms. Just drop the ball in and watch it go! This toy is on the more expensive side, but it's worth it at the cost of around $85.00.
Here are some of its benefits:
Has an alert that can be turned on or off to let you know when it is about to launch
Provides hours of uninterrupted fun for your dog and saves your arm from getting sore.
This automatic tennis ball launcher can be used with any brand of tennis balls.
This product features adjustable distance ranges by changing the angle of the launcher.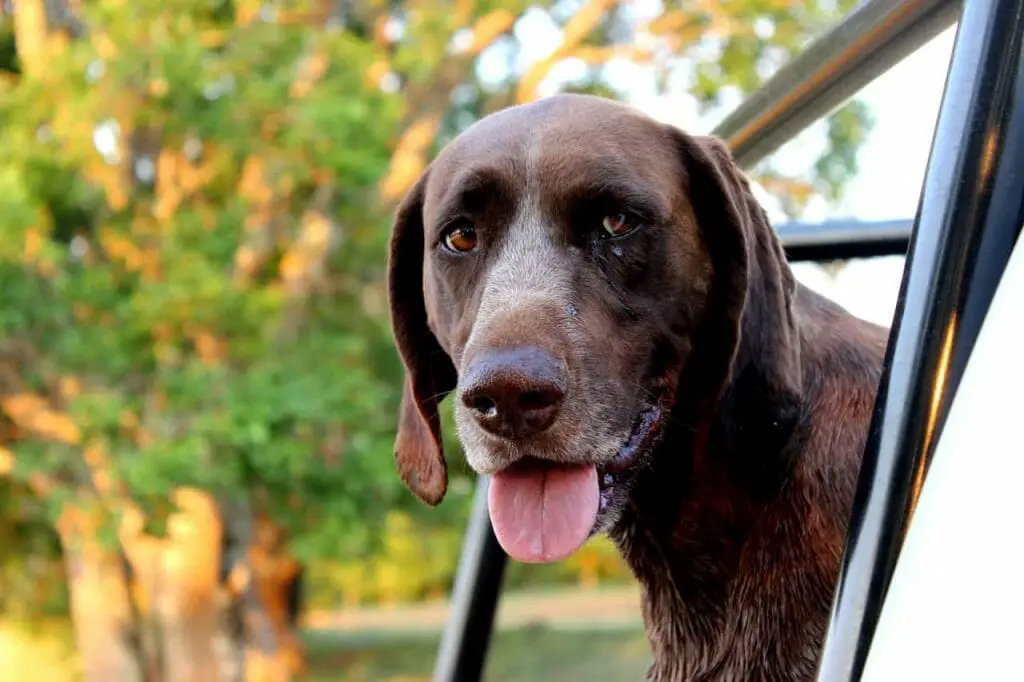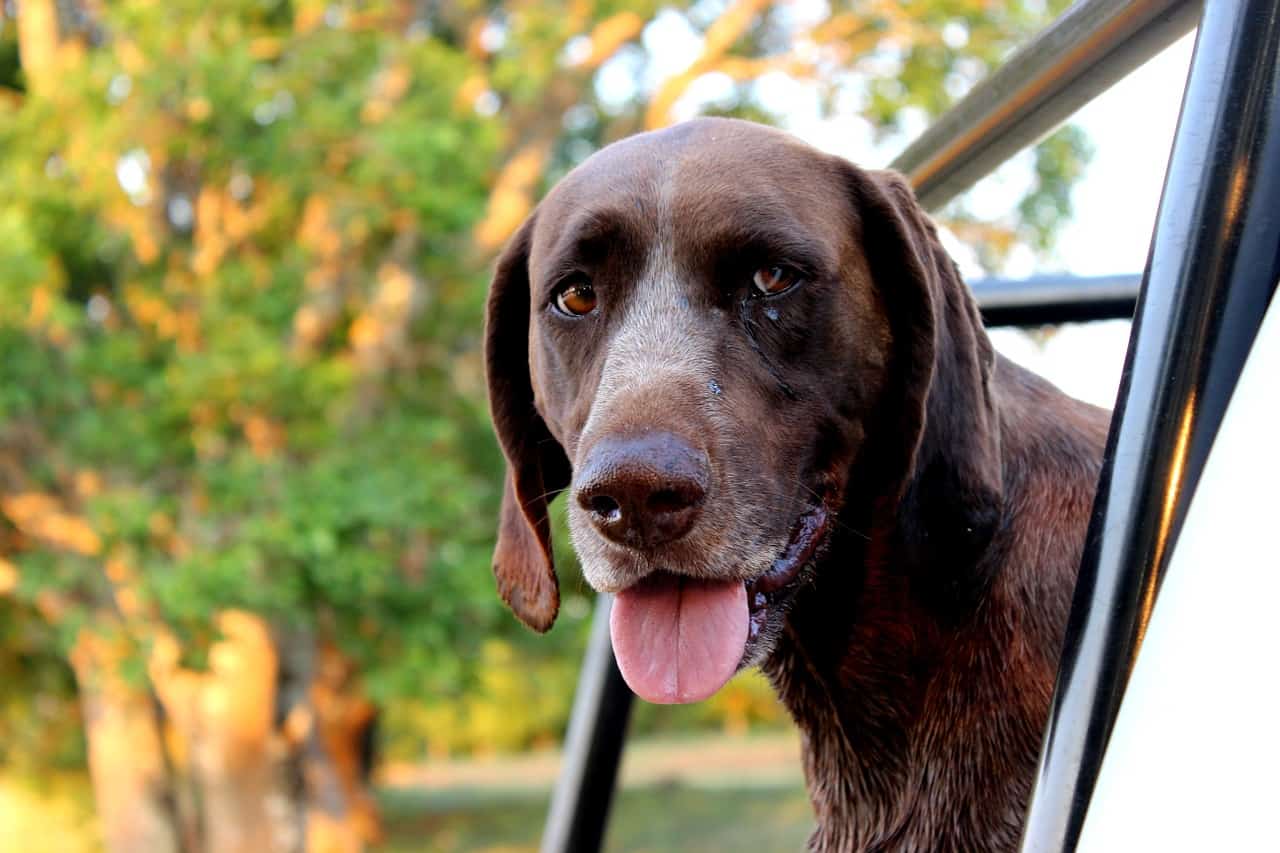 FURUISEN™ Indestructable Rope  Chew/Tug Toy
If you have an aggressive chewer or a dog that loves to play tug-of-war, this is a great multi-purpose toy that is sure to get that extra energy out and provide hours of chew and tug time. It costs around $14.00.
Some pros of this toy are:
Reduce boredom, stress, and anxiety with this all-around chew and tug toy.
This product is made with natural materials that are safe for chewing and is safe to wash.
This toy is nearly indestructible and is designed to withstand the most aggressive chewers and tuggers.
Avery™ ATB- EZ Bird Training Dummy
Get your dog excited about hunting with this quality bird training dummy. It costs around $20.00.
Pros for this toy include:
This product has realistic features to entice your dog to go after waterfowl.
This product is made from high-quality materials.
You can use this toy for training outside or bring it inside for a chew toy.
Browning Pet™ Hunting Dog Training – Fetch, Tug, Chew
If you have a dog that loves the water and loves to fetch, then this is a great all-around toy and training device for you and costs around $10.00.
Designed for easy gripping and throwing
Floats on water and is brightly colored for easy identification
Great for training a dog to retrieve.
Browning Store™ Hunting Dog Traning – Fetch, Tug, Chew
This realistic-looking pheasant will keep your dog entertained for hours and will run you about $10.00.
With this toy, your dog will get:
Browning™ makes high-quality materials, so you know it is made to last.
This product is water-resistant.
This toy contains a squeaker to keep your dog's mind engaged while it is playing.
DogBone Game Recovery Kit – Complete Training and Wounded Game Tracking System
This game recovery kit is what you need for training almost any kind of dog to hunt live game and track those who have been injured. It costs around $38.00
Here are some of the benefits this kit offers:
This kit includes a step-by-step training manual written by James Moore, who is a renowned dog trainer.
This recovery kit includes:
Real dear hide for laying a scent down for your dog to track
Blood trailing scent made with real deer blood and other wildlife scents
Dragline for creating realistic scent tracking scenarios 
DogBone™ Shed Dog Training Antler Retrieving System
If you plan on training your dog to shed hunt, this is the kit for you. This kit offers an easy and proven three-step approach to training any dog to shed hunt and costs around $38.00.
With this kit:
Includes the following:
Heavy-duty antler dummy for training
Real deer scent
Step-by-step instructions on how to best train your dog to shed hunt
This kit is designed to train any dog to track and retrieve real deer sheds.
Nerf Dog Store™ Nylon Launching Duck
This launching duck is great for those who like to train their dog to retrieve. This toy provides hours of endless fun with a uniquely designed flying duck and costs around $20.00.
Here are some of the toy's benefits:
This duck can travel a distance of up to 75 feet when launched.
Designed with premium quality materials for long-lasting durability
This duck is brightly colored, so you and your four-legged friends don't lose it in the tall grass or water.
Agility Training for Mental and Physical Stimulation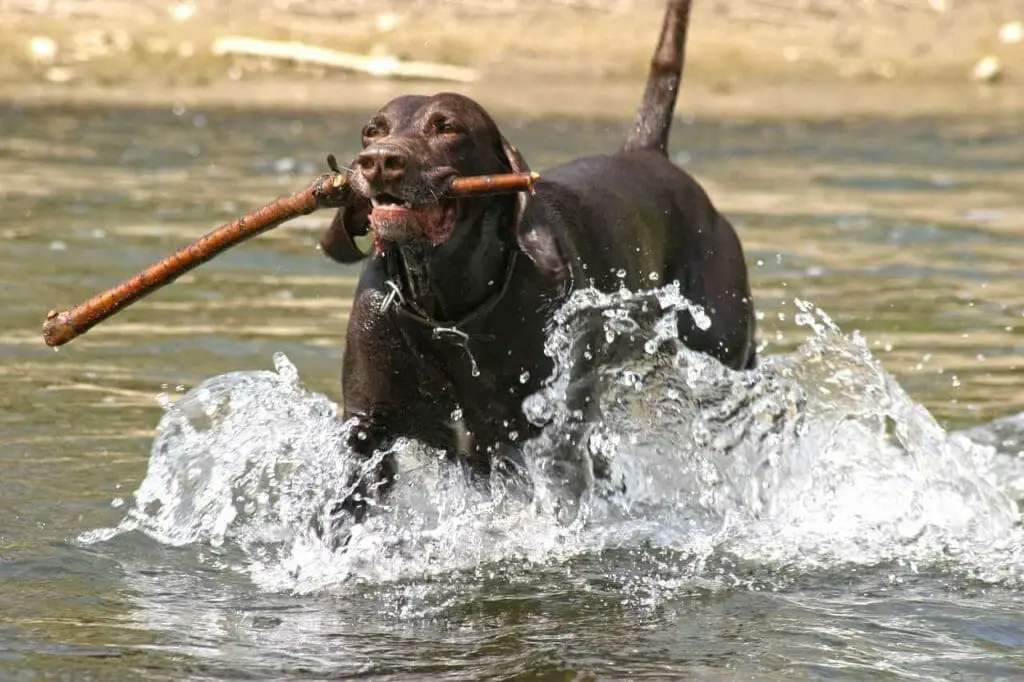 DEStar Store™ Dog Agility Training Course
This is a great agility training course for those who wish to provide both physical and mental stimulation for their high-energy pooches. This course costs around $90.00.
Here are some of the benefits offered by this course:
Agility training creates a stronger bond between you and your dog for a long-lasting relationship and provides the necessary physical and mental stimulation that they need.
This agility training kit is durable and scratch-resistant.
This agility training kit is easy to put together and comes with a convenient carrying bag.
This product can be used inside or outside and come with everything you need to put it together.
Outward Hound Zip Zoom Beginner Dog Agility Training Course
This is a great way to introduce your puppy or any dog who is not familiar with agility courses to the exciting world of competitive fun, and it costs around $38.00.
Some pros include:
This product is intended for introducing puppies and dogs to the world of agility training.
This set can be arranged in multiple ways for endless playtime with your pooch.
This set is light-weight and comes with a handy carrying bag.
Use this agility training course inside to get your puppy comfortable going through the tunnel and between the poles.
High-Energy Canines Require More Stimuli
To sum things up, if you have a German shorthaired pointer or are thinking of adding one to your family, it is imperative that you provide a great deal of mental and physical stimulation to keep them from becoming destructive or anxious. These toys are all great options for this high-energy breed and can be used in multiple ways for hours of endless fun for the whole family.
Sources:
(https://www.akc.org/dog-breeds/german-shorthaired-pointer/),
(https://dogtime.com/dog-breeds/german-shorthaired-pointer#/slide/1),