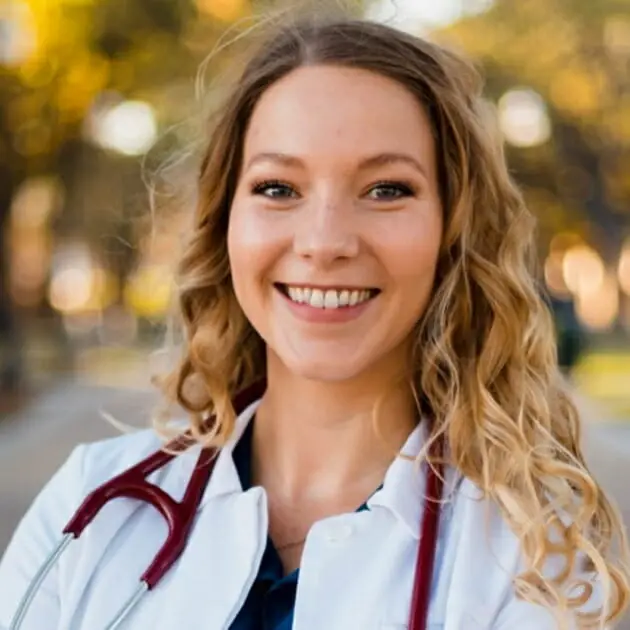 CPT Melodie Raese, DVM
CPT Melodie Raese, DVM CPT Raese grew up in Southern California and moved to Texas in 2013 to attend Texas A&M University. CPT Raese earned her Bachelor of Science degree (Animal Science) in 2017.
While at A&M, she joined the Corps of Cadets, obtaining a military contract with the US Army.
Upon graduating with her B.S. in 2017, Raese was commissioned as a Second Lieutenant. The Army granted Raese an educational delay from active duty and provided a scholarship so she could pursue her dream of becoming a veterinarian.
Raese then graduated from Texas A&M College of Veterinary Medicine and Biomedical Sciences in 2021. Dr. Melodie Raese earned her DVM diploma and was promoted to the rank of Captain.
CPT Raese now serves as an Army veterinarian in Washington state, caring for both privately owned pets/horses and military working dogs, while also fulfilling the Army's public health food safety and defense mission. She hopes to someday specialize and become a board-certified small animal surgeon.
Dr. Raese has two dogs, a cat, and likes to go hiking and running in her spare time.
CPT Melodie Raese, DVM Background and Credentials
Education
Bachelors of Science- Animal Science
Texas A&M University
August 2013 – May 2017
Doctorate of Veterinary Medicine
Texas A&M University
August 2017 – May 2021
Certifications
WSAVA One Health Certificate
WSAVA (World Small Animal Veterinary Association)
Fear Free, LLC
Basic Life Support (BLS)
The RECOVER Initiative